Wall Murals
Specially formulated vinyl for interior Wall Murals.
Our office wall murals can be printed to fit anywhere, even the largest of spaces. We even offer professional installation to make your life even easier. Additionally, you can hire one of our designers to make your custom graphics just the way you want them.
With Five Fish Print, creating a customized office wall mural is easy. Simply upload whatever image you want to our website, select a size for your mural, and order away! All of our office wall murals can be contour-cut, allowing you to make your mural in whatever shape you want. Our wall mural decals are printed in high-quality inks, to ensure that your image looks as crisp and colourful as possible.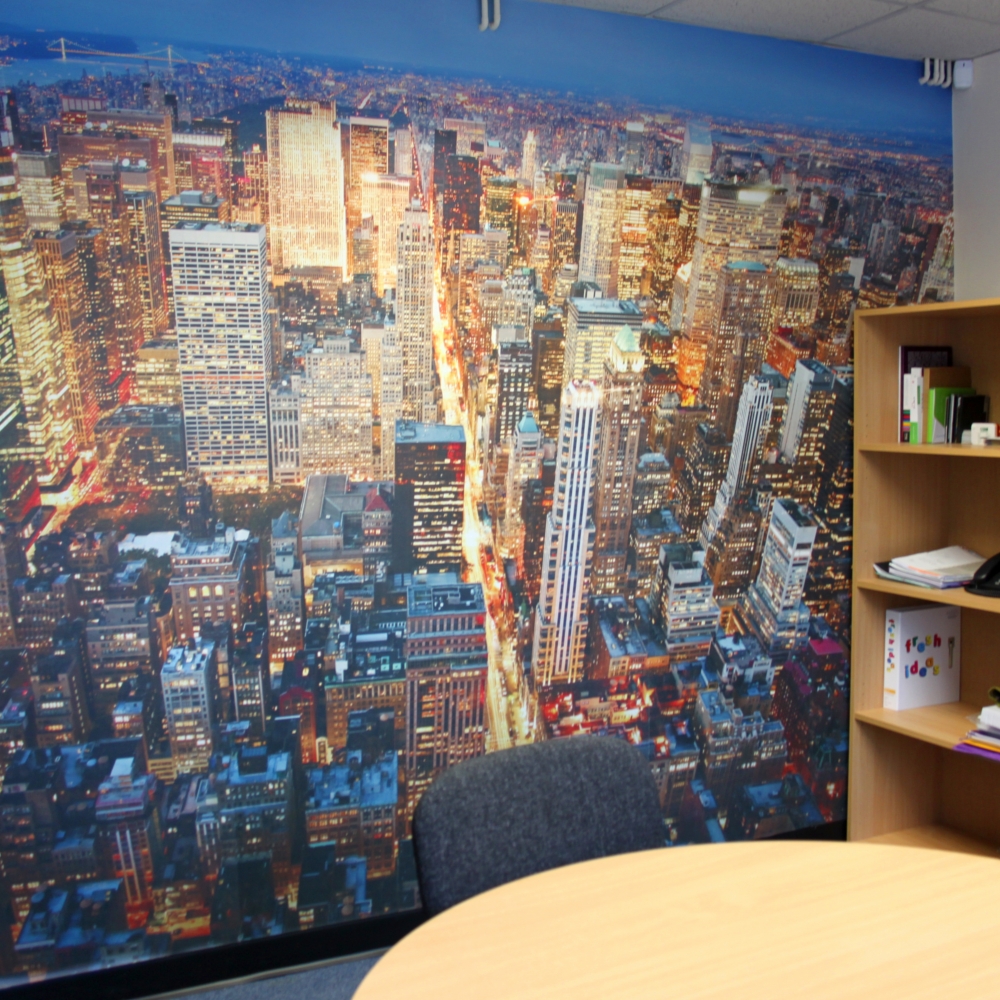 Finishes for Wall Murals
Trimmed to Size

Items will be cut to the size ordered.